TRU FLAVOUR MIXED SET OF 5
Pay only shipping.

Trufocus 2x 200 ml in glass bottle mango-passion fruit
Trufocus 1x 200 ml in glass bottle strawberry-rhubarb
Trufocus 2x 250 ml in can, wild strawberry flavour
Limited product sets!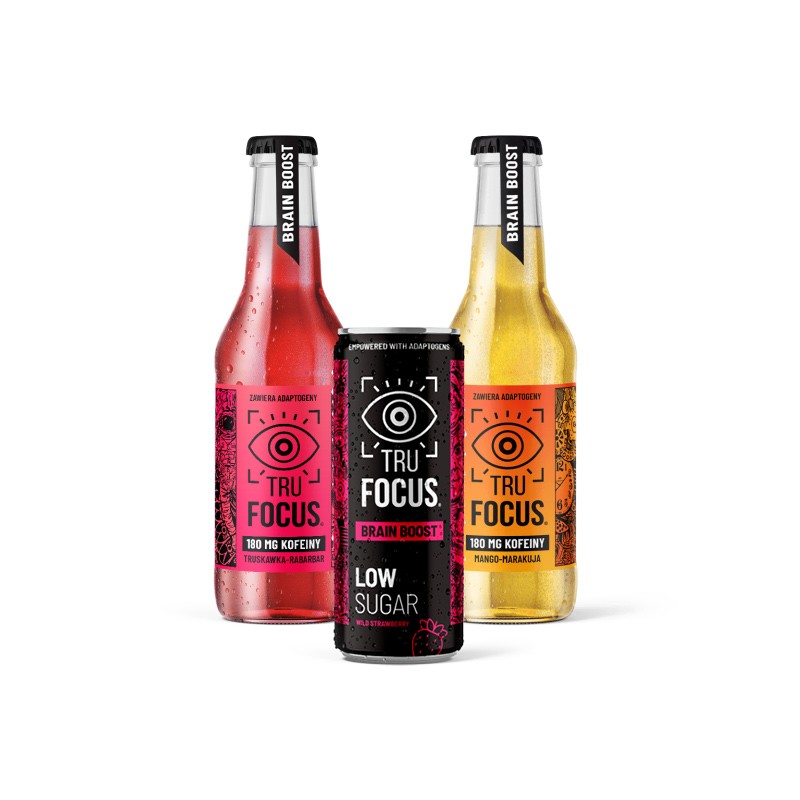 TRY SELECTED FLAVOURS, PAY ONLY SHIPPING
Especially for people who haven't tried our products yet, we have prepared a special flavour mixed set. Pay only shipping, the rest is on our side :) The set includes Trufocus mango-passion fruit and strawberry-rhubarb in glass bottles and Trufocus wild strawberry in 250 ml cans.